Successful entrepreneurs spend oodles of time optimizing their sales funnels. What separates the best from the rest? The entrepreneurs who diversify their traffic sources by using funnel SEO to increase their lead generation!
By including keywords on each page of your funnel (with few exceptions), you give clients the opportunity to find you via search engine. The more routes the better, right? Read on to learn more about optimizing your sales funnels with SEO.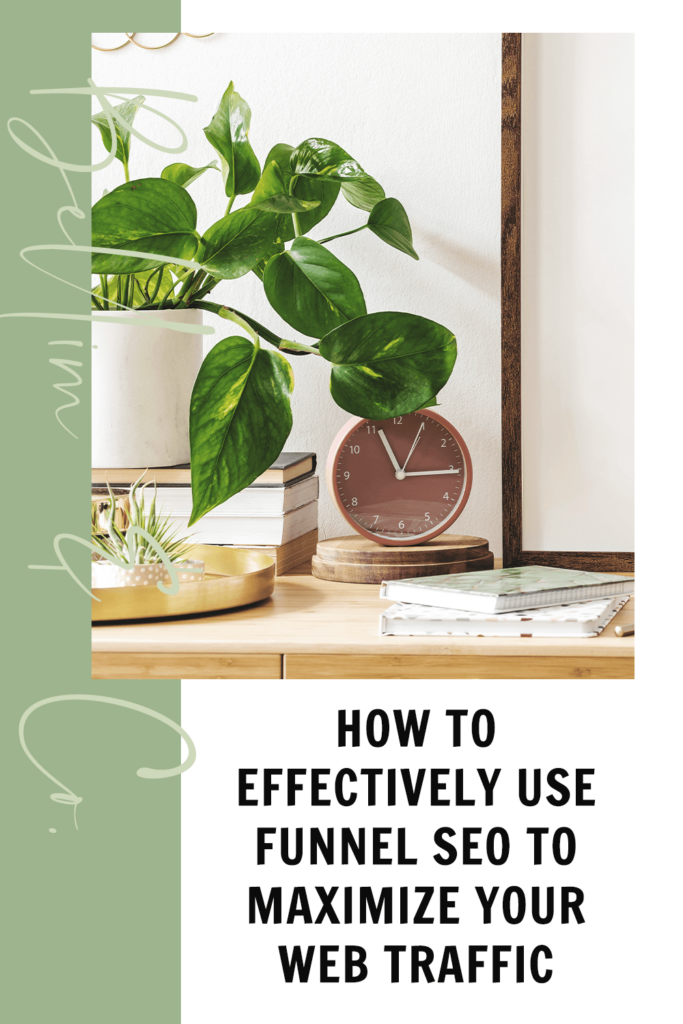 What Is Funnel SEO?
You probably already know a great deal about sales funnels. Your sales funnel is a journey a client takes from discovering your business to purchasing your services or products. But not every client that makes their way through your funnel starts at the top.
Search engine optimization (SEO) improves the likelihood that clients can find their way to all of your important website pages and landing pages throughout your funnel. Should a client search Google for a direct phrase you use on one of your funnel pages, they are more likely to find the exact solution that will help them (instead of starting at the "top," which may not be as relevant for them). 
Basically, optimizing your funnel SEO draws in more leads. No matter which phase of the sales journey your clients find themselves in, the goal is to give them the exact information they need to ultimately make the decision to do business with you.
Why Is Funnel SEO Important?
Let's take a deep dive into funnel SEO to understand why it's something you should never overlook. Understanding the perks of funnel SEO could be the big push you need to take your business to the next level.
Funnel SEO Helps Boost Your Brand's Visibility
While you may work tirelessly to find leads from other websites or relevant social media platforms, one advantage of SEO is that your potential clients can find you.
Think of the last time you hopped online in search of a great brand. Maybe you were shopping for new shoes or looking to hire an office assistant. Odds are, you didn't bounce around the web hoping to stumble over the right fit! Instead, you likely headed right to Google to search for what you were looking for.
Your clients are looking for you the same way! Focus on funnel SEO to increase the chances of your target audience finding your business.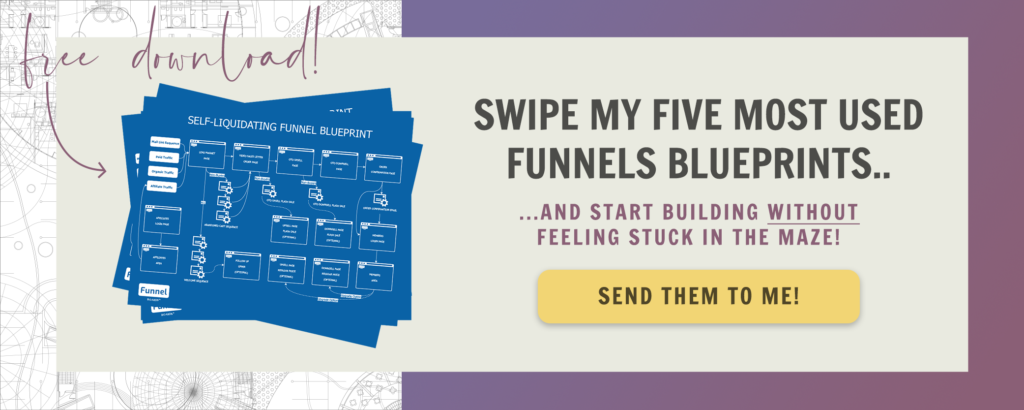 You Can Adapt to Changing Consumer Behaviors
What drives consumers is constantly evolving. You might be focused on lowering your prices or building more enticing service packages. But if that's not what your clients are looking for, how will you know?
Funnel SEO can shed light on your clients' purchasing priorities based on which stage of the funnel they opt-in. Various pages in your sales funnel should each showcase the reasons you are a good fit for a particular person's needs.
Funnel SEO Helps You Learn About Your Clients At Every Step of the Funnel Process
Just as you can try a variety of different meals with your spouse to figure out their favorite, you can try a variety of SEO phrases throughout each page of your funnel! You will discover a lot of what your clients need by incorporating more into the conversation.
For example, your SEO keyword at one stage of the funnel could be "social media manager" and at another could be "Instagram manager" The page that gets the most engagement can reveal the latest trends in the market—or more specifically, what your particular audience cares about.
How to Maximize Your Web Traffic with Funnel SEO
No matter how experienced you are with creating sales funnels, it could be time for a revamp. Here are five amazing tips for you to keep in mind as you begin your journey to perfect funnel SEO.
Give Each Webpage an SEO Title and Description
Each of your funnel-related pages should have an SEO page title and description (you can do this in your page settings). And be sure that your funnel SEO doesn't mirror content from your actual website—that will make it less effective!
In the end, choosing unique SEO keyword phrases and tying them in neatly to your page title and descriptions will ensure that more people can gain access to your sales funnel.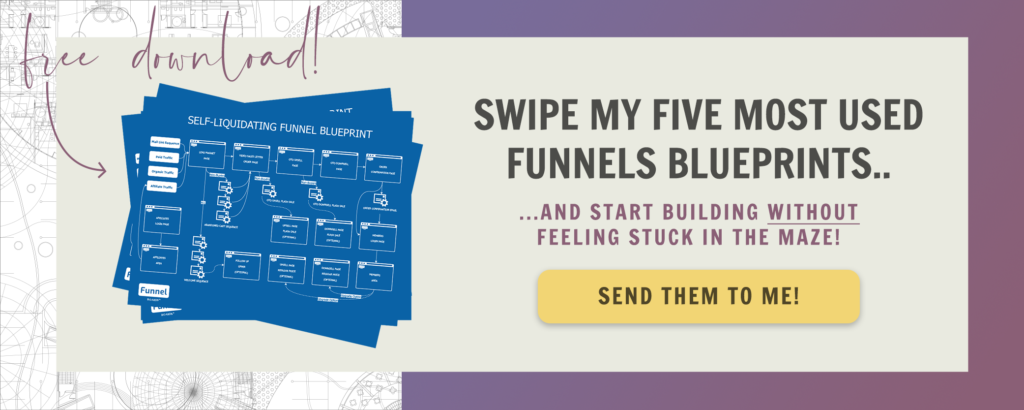 Make Sure All Your Content Is Up to Date
If you create new website content often, it should be fairly easy to recycle outdated pages into your funnel SEO. 
Choose pages from your past that successfully engaged your clients. If it worked then, it will work now!
There's no need to reinvent the wheel after your business reaches a certain maturity—just pull from the good stuff.
Related: Why Service Providers Need To Use An Automated Sales Funnel
Choose an SEO Keyword for Each of Your Landing Pages
You should choose an SEO keyword phrase for each of your opt-in landing pages so that you can increase organic search traffic from people who want to learn more about that topic.
Choose keywords that your target audience would likely enter into a Google search. For example, "ways to improve my searchability" works better than "make yourself easy to find."
Make Each Page Mobile Responsive
Whether your business is brand new or five years old, it's easy to overlook this detail in the heat of running things. Make it a habit to double-check what your website looks like on different devices before going live with any design changes!
This holds true when designing your funnel SEO pages! Click through each page and all associated links to make sure there is no trouble.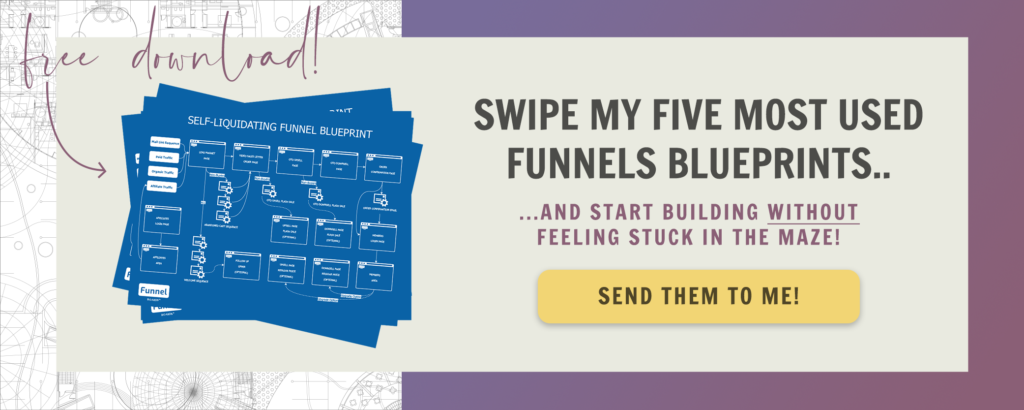 Hide Certain Webpages From Search Engines
Before you find yourself too deep in the process of optimizing all of your funnel pages, understand that some pages should be excluded from your master plan.
All "thank you" and "access" pages should be hidden from search engines! The pages that should not be hidden are the front-facing pages of your funnel, like opt-in landing pages and sales pages (although even some sales pages may be hidden depending on your sales funnel strategy).
---
Mastering your funnel SEO can be overwhelming the first time through. But don't worry! Optimal funnel SEO is within your reach if you keep these tips in mind.
Ready to automate your growth with powerful sales funnels? Snag my Automated Client Workflows to start automating your customer sales journey with funnels.