Taking on new clients is both exciting and tedious. No matter your business niche, you undoubtedly place special emphasis on your client's first experiences with your business. But you don't want to waste time on repetitive components. Proposal automation is the answer to your problems!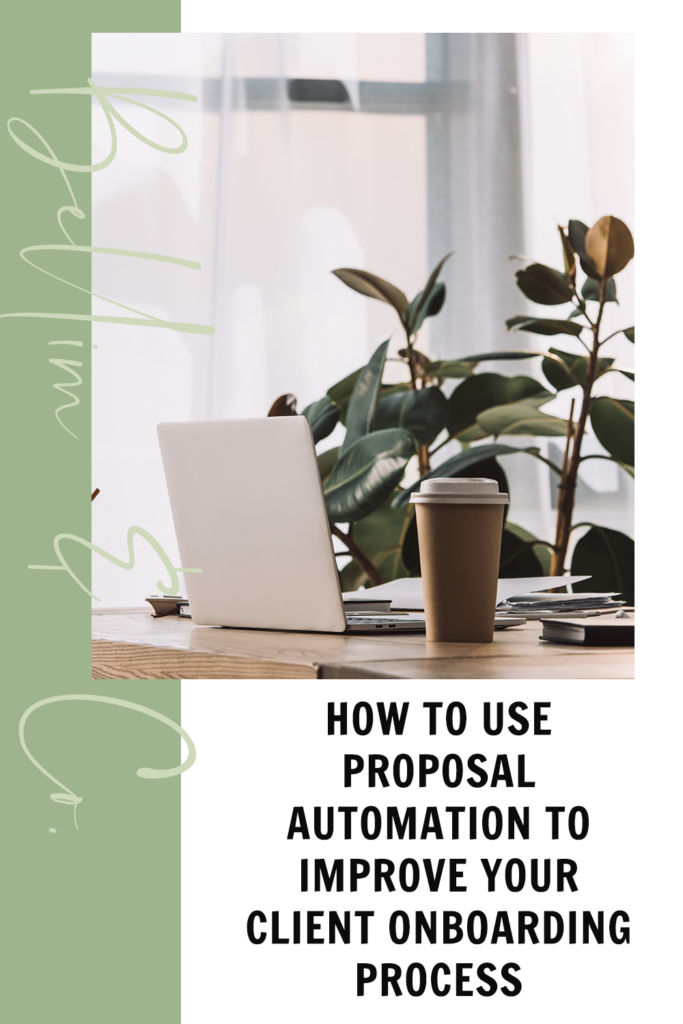 What Is Proposal Automation?
Proposal automation takes the repetition out of onboarding. You can set up different technologies that can perform simple tasks without your facilitation.
You can automate everything—from generating business proposals, to collecting signatures and following up—saving you a ton of time and energy! Although you may be worried about removing yourself from the process, you can still keep proposals personal and accurate with automation.
Think of proposal automation as hiring a new (robotic) member of your team. Proposal automation makes the entire process more consistent, reliable, and timely than you are doing it all on your own each time.
A platform like Dubsado is awesome to automate the proposal process. And in my Profitable Proposals workshop, I'll walk you through exactly how to set it up!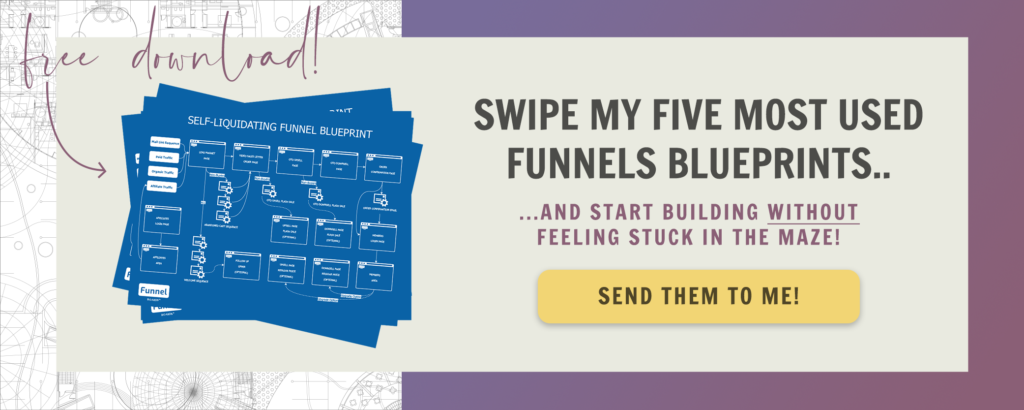 Why Is Proposal Automation Important?
There are a few reasons why proposal automation adds value to your business. Have a look at the breakdown so you can make an informed decision for your specific brand.
It Increases Your Efficiency
Efficiency is key to all successful businesses. Leveraging proposal automation ensures that the process is uniform for each and every new client you take on. You're sure to make more money faster when you can complete the proposal process in seconds! 
Human hands could take several minutes (or hours) to circle around to the same simple tasks completed by proposal automation. You could try to race, but with how much accuracy? Automation technology is a sure thing!
Related: How To Automate Everything That Matters and Save Time In Your Business
Your Content Will Remain Consistent and Accurate Across Proposals
It's crucial to remember that client onboarding documents and project proposals are of some legal importance. Failing to be consistent and clear with your words could get you into trouble later on.
By automating the proposal process, you ensure that the documents are consistent and in-line with the terms agreed upon. Working towards the same results by hand takes a much longer time, as the information required to complete a proposal can get lost in the shuffle (think old emails, phone notes, etc.).
It Makes Creating and Organizing Proposals Much Easier
Proposal automation removes a lot of the skill-based interpretive work, so anyone can do it. Rather than sitting down and writing your proposals from scratch every time, you'll be able to enter information into fields and get the same (or better!) results.
So you can push proposals to the "easy" part of your day or get it off of your agenda altogether! Let another member of your team take responsibility for proposals instead.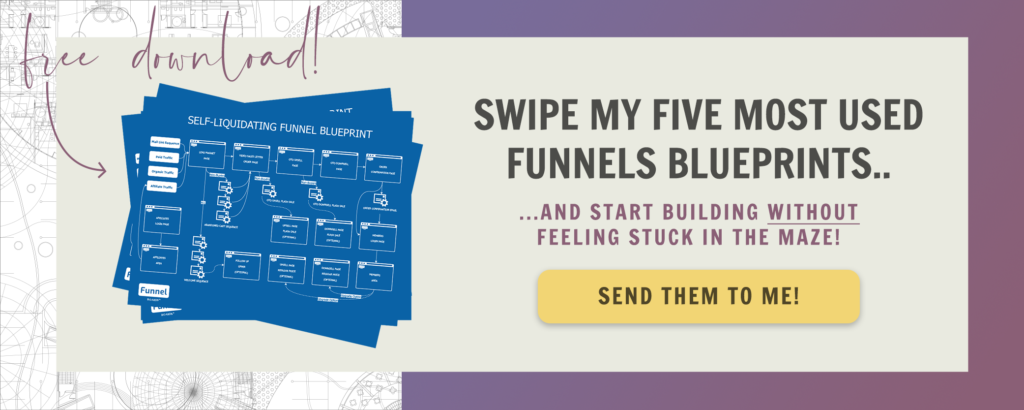 How Can Proposal Automation Improve the Client Onboarding Process?
Proposal automation has a positive impact on the client experience, too. Your clients are sure to be satisfied with the speed and quality of their documents. Plus, leveraging technology helps them to know they're working with a professional! Have a closer look.
It Helps Manage Client Expectations
No matter how strategic you think you are about implementing correct data figures and coming up with reasonable estimates, it's extremely hard to do it off the cuff! Proposal automation is the fastest and most accurate way to come up with a realistic proposal.
What's more, a clearly and concisely automated proposal provides clients with reassurance that their needs are being met. Proposal automation technology addresses compliance requirements and other specific limitations to put their minds at ease.
You Can Automatically Answer Your FAQs
Proposal automation software allows you to incorporate the answers to the questions your clients ask the most. Mind you, the questions that apply for each client scenario differs slightly, so it helps to have technology weed out the points that apply for each project.
For example, if your business provides content for other brands, the FAQs they need are based on the packages they purchase. Blog post content differs dramatically from social media or heavily image-based content.
Related: 4 Powerful Ways To Use Business Automation To Grow Your Service-Based Business
You'll Have a Smoother Workflow so You and Your Client Can Get Started Quicker
Automation in all its glorious forms generally makes things much smoother within a business. Proposal automation is no different! Picture completing your client onboarding meeting, then mentioning right before you hang up, "Perfect! I'll send a proposal over to you right away," and actually meaning it.
Automated technology saves everyone a ton of time, energy, and worry. The remainder of your team will be left to more creatively-based and necessary work.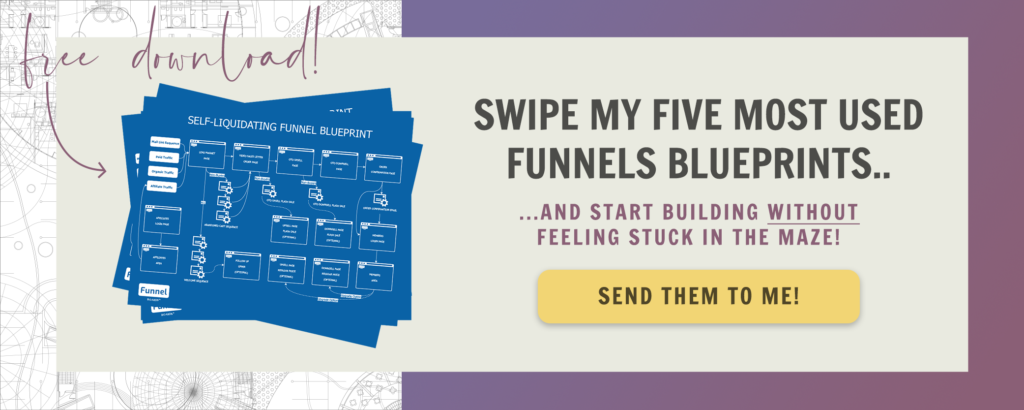 It Facilitates Collaboration Between Team Members When Reviewing Proposals
If you're worried to pull too far back to rely on proposal automation, rest assured there are plenty of ways to include collaboration and personal (human) touches. The truth is, it's often much nicer for teams to pull together and discuss an automated document because there are no hurt feelings when edits turn up.
Proposal automation technology makes it a breeze to leave comments and suggestions directly in the document. Multiple minds can work at once, which is a must with so much else on everyone's task lists.
Using a Proposal Automation Template Gives You a Headstart 
It's common for entrepreneurs to rely on recently successful proposals as guides for subsequent ones. In reality, a used document is not the best template. Every client proposal is unique!
Your templates with proposal automation are all-inclusive. They are ready to move in any direction to suit your client's needs. True templates ensure that you don't have to doubleback and read through your proposal a dozen times to make sure your new client's parameters are correct!
---
Proposal automation is one top-notch way to improve the efficiency and accuracy of your client onboarding process. Have faith and follow suit with countless other businesses who have already switched to automatic systems!
Too many service providers leave money on the table by never sending a proposal or failing to follow up after a promising call with a client! Proposal automation makes this process so simple and effective—and in my Profitable Proposals workshop, I'll walk you step-by-step through creating and implementing processes to free up your time and make your business more efficient so you can make more money!