Email marketing is one of the most important strategies you can use to promote your business. It is a little time-consuming, though, which is why many entrepreneurs don't take advantage of all the benefits of email marketing. With email marketing automation, you can sit back and let your business grow on autopilot!
That's right—when you strategically automate your emails, once the initial setup is taken care of, things will happen automatically. This saves you tons of time and effort while you work to grow your business.
Email marketing automation really is one of the best strategies out there for marketing. But what is it, why does it matter, and how should you get started?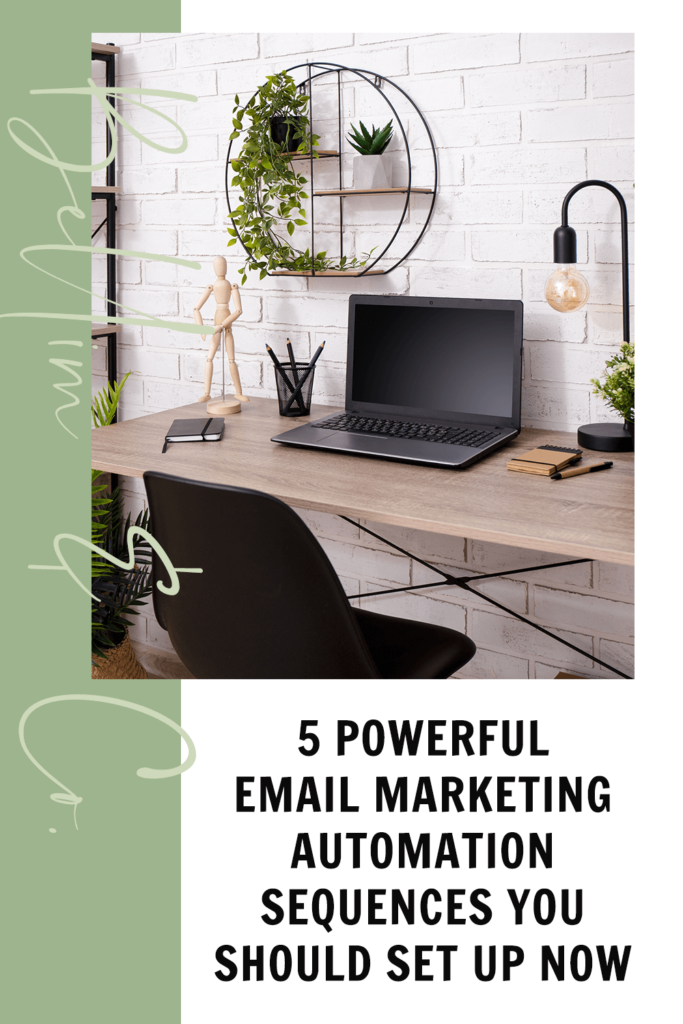 What Does Email Marketing Automation Actually Mean?
Email marketing automation is one of the best ways to increase your revenue without spending extra time manually creating email campaigns each week.
Imagine if you could engage, nurture, and inspire your customers to take action…all on autopilot? That's what automation is all about.
With email marketing automation, you'll create email sequences that are sent out automatically based on certain factors. This is amazing because it keeps you connected to your audience while you get to focus on the things that matter and light you up in your business.
Did you know that email marketing actually has the highest potential ROI out of every form of marketing? What about the fact that your average order value is way higher when that customer comes from an email?
All of these things are reasons to consider email marketing automation for your business.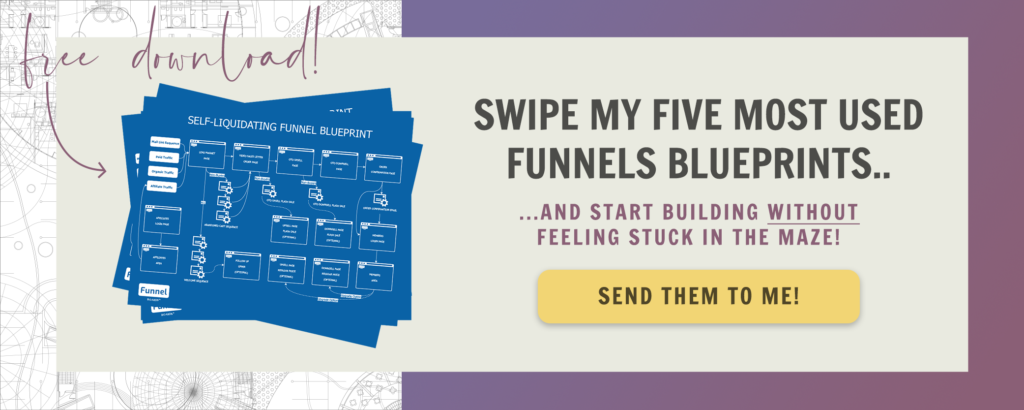 Wait, So How Does Email Marketing Automation Work?
We've gone over some of the basics of what email marketing automation is and why it matters. But now, you need to understand how it works!
So, what actually is an automated email sequence?
Basically, an email sequence is a series of emails that are sent automatically to specific segments of your audience. Some email sequences are based on trigger actions taken by your audience, and others are based on timing.
Trigger-based emails are sent based on trigger actions like:
Making a purchase
Browsing your website
Abandoning a cart
Joining your email list
Downloading a lead magnet
On the other hand, time-based automated email sequences are sent at specific intervals, like:
Immediately after someone joins your list
30 days after their last purchase
On their yearly anniversary for subscribing to your list
With both of these email marketing automation types, you only have to set them up once. From there, these sequences take over and handle all of the work for you!
If you want to boost your revenue and experience growth in your business, email marketing automation is incredibly important.
5 Types of Email Marketing Automation Sequences You Should Set Up
It's time to dive in and explore five types of email marketing automation sequences you should set up in your business ASAP. These sequences cover different areas of your customer journey, and each one helps make a huge impact on your audience.
1. Welcome Sequence
Let's start with one of the most important (and often overlooked) automated email sequences. When you first show up at a friend's house or visit somewhere new, you don't just dive right in. Usually, someone welcomes you!
Welcome emails have amazing open rates and give you a great chance to connect with your new subscribers. Inside your welcome sequence, you have a space to blend a personal introduction with more promotional content.
Create a welcome sequence with 4-6 emails included. The first few emails will be important for building trust and relationships with your audience, and later in the sequence, you can introduce them to key products or services you're hoping to sell.
With email marketing automation for your welcome sequence, you can set expectations early and start building those key relationships.
Here's what you should include in each email in your welcome sequence:
First Email: Introduction, warm welcome, and an overview of what's to come as a subscriber
Second Email: Highlight the value proposition of your business
Third Email: Educate your audience on what you offer and why
Fourth Email: Let your audience segment themselves so that you can send targeted, relevant emails
Each of these emails is strategic and helps set you (and your new audience members) up for success.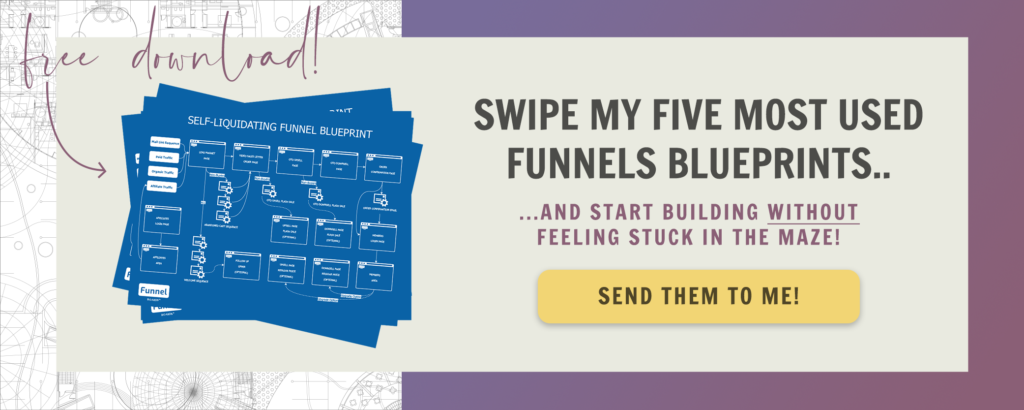 2. Abandoned Cart Email Sequence
Lots of carts are abandoned each day in every single business out there. People get distracted and forget about the shopping they were doing. Or maybe, your website didn't look secure, the checkout process was lengthy, they were browsing just for fun, or shipping is too expensive.
No matter the reason, email marketing automation can help you get some of those customers back and converted.
Recovering lost revenue potential is totally possible with the right abandoned cart email sequence!
Here are the emails you should include in this sequence:
First Email: Initial reminder (send 24 hours after cart abandonment)
Second Email: Follow up and offer more details about the value of your business (send 48 hours after cart abandonment)
Third Email: Incentivize your audience with an exclusive discount code (send 72 hours after cart abandonment)
You can always add more emails if you'd like. Just be careful not to overdo it or annoy your subscribers—the last thing you want is for them to unsubscribe.
3. Onboarding Email Marketing Automation
Email marketing automation comes in handy after someone makes a purchase, too. Let's say someone purchases a course or product, or becomes a client for your service-based business.
It's time to automate your onboarding process to make things seamless, professional, and effective.
Onboarding is all about providing someone with the information they need and keeping them engaged with your business. You'll educate, engage, and nurture those contacts who have already converted in some way.
In these emails, try to keep your copy super personal. Highlight benefits, not features. And be sure to remember where these customers are in their overall customer journey!
Whether your onboarding emails prompt customers to fill out an onboarding form, use a new product or download, or provide you with any key information, these emails should give them all of the directions they'll need.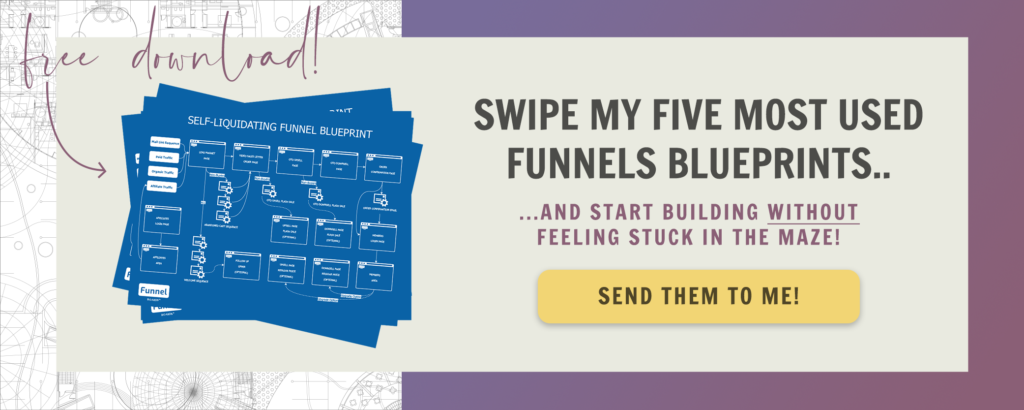 4. Upsell and Cross-Sell To Repeat Customers
You can use this next email marketing automation sequence on its own. But you can use it as part of or in conjunction with your onboarding sequence. 
Both your onboarding sequence and your upsell/cross-sell sequences sell to customers who recently or previously purchased something. It's much easier to reconvert returning customers than it is to acquire new customers.
Here are some of the steps you can take to create an effective upsell sequence for your repeat customers:
Email 1: Check-in after someone's made a purchase and ask how they're feeling about it (2-3 days after initial purchase)
Email 2: Highlight something useful, like recently published content or product recommendations (4 days after purchase)
That's the overall process for these: check on their experience, and then cross-sell or upsell.
5. Re-Engagement Nurturing Email Marketing Automation Sequences
Nurturing your audience means making sure they're engaged with your business. Whether someone has previously made a purchase or they've been lingering on your list for a while, it's important to focus on re-engagement.
When someone stops interacting with your brand, you need to win them back!
Re-engagement email marketing automation sequences are the key. They're important, but you also shouldn't overdo it. Two or three of these emails are the sweet spot for nurturing without being pushy.
You'll automate these sequences to run after a certain period of time without any engagement (like 30, 60, or 90 days). But don't feel bad if someone doesn't respond—clearing out your list
---
Email marketing automation really is one of the most effective ways to grow your business on autopilot. These five sequences will set you up for success in marketing with ease!